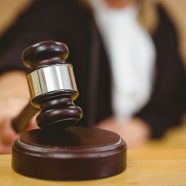 Apr

11
Tags
Related Posts
Share This
How to know if your Car is a Lemon
Like a number of terms many people have heard and thought they understand, what makes a car a "lemon," as pertains to lemon laws for automotive repair issues, is a specific legal definition that may be different than the ordinary English meaning of the words. Find out from a lemon law attorney if your vehicle qualifies as a lemon and what your potential remedies may be.
Warranty Period
A threshold issue to consider is the vehicle in question must have been covered by the manufacturer's original warranty when repair issues arose. Extended warranties are not included.
Defect
Lemon laws require automobile manufacturers to provide a remedy for a consumer whose vehicle continues to have an unrepaired service issue within the warranty period.
Reasonable Opportunity to Repair
Each state has somewhat different laws as to the precise requirements for what constitutes a reasonable opportunity to repair, but the following issues are the primary considerations:
• The number of attempts that were made by the manufacturer to correct the problem
• The nature of the repair problem- that is, was the problem capable of causing a life-threatening injury if left uncorrected or was it less serious than that.
• The total number of days the vehicle was unavailable to the consumer due to its presence in the repair facility
Remedies
Options the consumer may have included a take back of the vehicle by the manufacturer plus the refund of all monies spent or a replacement vehicle.
Contact a Lemon Law Attorney for Legal Advice
Since its inception in 2000, Lemon Law America, a preeminent nationwide lemon law attorney group, has helped literally thousands of consumers faced with owning a defective vehicle. They will review your case for free and may potentially provide a solution for your situation without attorney fees.