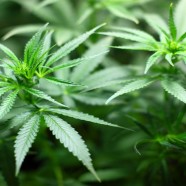 Jun

30
Tags
Related Posts
Share This
Information For people In Mokena Illinois Who Suffer Under A Debilitating Illness
There is quite a long list of ailments that the Illinois Department of Public Health (IDPH) has declared as being suitable for treatment through the use of medicinal marijuana. Those currently listed (and more are regularly being added) include:-
   *   Cancer patients suffering with nausea as a result of undergoing chemotherapy.
   *   Coping with loss of appetite caused through Acquired Immunodeficiency Syndrome (AIDS).
   *   Painful rheumatoid arthritis.
   *   Coping with Tourette's syndrome.
   *   Parkinson's disease.
   *   And many more (currently, there are over 30 listed conditions).
Because the use of medicinal marijuana does not actually provide a cure, although it does provide relief from the more debilitating symptoms, the Federal authorities continue to classify it as a Class 1 drug and, therefore, totally illegal. Thus, under Federal law, many sufferers are denied the better quality of life that using Medical Cannabis in Mokena could give them.
The Illinois Compassionate Use of Medical Cannabis Pilot Program Act
Following the lead of some other states, the Illinois General Assembly passed this Act in 2013 and it began to be implemented on January 1ST 2015. Under the Act, residents of Mokena and the rest of Illinois are legally allowed to purchase and use medicinal marijuana. The Act does not decriminalize the drug and its sole aim is to provide relief for those suffering from the listed ailments.
How To Join The Program
You need to apply through the IDPH – full details are available on their website. You must show proof of Illinois residency and, to start the process, a qualified physician (or similar) who has some personal knowledge of you and your condition has to certify that you do, in fact, suffer from one of the listed illnesses. There is also a fee to be paid. Assuming everything is in order, you will be issued with an identification card (valid for one year but renewable).
How To Purchase
Your ID card entitles you to purchase up to 2.5 ounces every two weeks but there are restrictions on where you can make your purchases. All purchases must be made at a State approved dispensary and the ID holder must first register at the dispensary of their choice. You can only register at one dispensary and, once registered, you have to continue at that same dispensary (although you can apply to IDPH for a change in your point of purchase).
Greenhouse runs an approved dispensary for Medical Cannabis in Mokena village in Will County, Illinois.